There's more in the 2017 Bay Community Register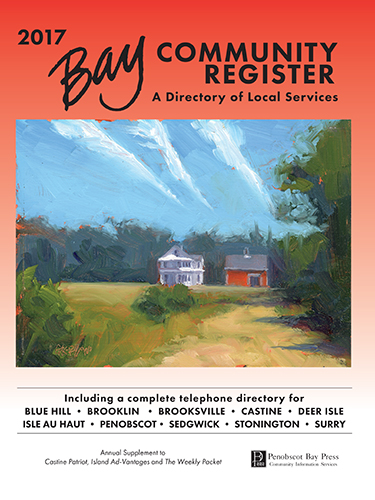 Your source for local information.
Includes:
• A complete telephone directory for area towns
• Complete community information
• Community Giving Guide
• Area Business Directory
…and much more!
Pick a copy up at the offices of
The Weekly Packet and Castine Patriot
13 Main Street, Blue Hill
or
Island Ad-Vantages
69 Main Street, Stonington
or in many area businesses.